Back when
The Observer
CD was released a great article about it appeared in the Chicago Reader. The piece by
Jessica Hopper
has been re-published in a book called
Best Music Writing 2007
(De Capo Press).
Malachi recorded the jazz scene in Chicago for years and he recorded Mecca Normal and gave us a CD of our performance -- so, here's this guy who documented musicians and I wanted to create a document of his final statement -- his death -- because the document he made, the video, was not shown publicly, that I heard about. I don't know all the details.
"Malachi"
was written and recorded April 9, 2008 after re-reading an email Malachi sent to me in 2002.
Inspired Agitators
poster by
David Lester
for Art Auctions to benefit
Books for Prisoners
in Olympia and Portland May 3 and 4.
Text from above:
Malachi Ritscher
(1954-2006), American musician, free speech and anti-war activist who for many years made high quality recordings of other musicians (often jazz and experimental) performing live in Chicago. He would give a copy to the performers and sometimes these would become official releases. After the U.S. invaded Iraq, he became a vocal opponent of the war at demonstrations and was twice arrested. Like monks opposing the Vietnam war, his final act of protest culminated in an act of self-immolation.
OLDER SHOWS

-- Spring 2008

Olympia, WA
Friday May 2, 2008
7 p.m. All Ages
Eagles Hall
805 4th Ave
Mecca Normal and Kimya DawsonOlympia, WA
Saturday May 3, 2008
6 p.m. All Ages
Dumpster Values
302 4th Ave

Launch their new $1 clothing bin / stage (I gotta see this unit) where the $1 clothing sales go to
Books for Prisoners
-- which gave me the idea for the Art Auction.
Portland, Oregon
Sunday May 4, 2008
On a porch with
Horse Feathers
and
Parrish Moon
. I hope the porch looks like the porch in my mind. BBQ with fire pit (I like fire). Also with an Art Auction to benefit
Books for Prisoners
. Part of our
"How Art & Music Can Change the World"
lecture series.
Live on the Internet
Saturday April 26, 2008
11 a.m. PST
Cartland Court on Book Island, Second Life
Mecca Normal will be streaming a live performance with elements from the
"How Art & Music Can Change the World"
lecture series. First time streamer... yikes.
Second Life
April 25 - 27, 2008
SL Book Fair
Smarten UP! & Get to the Point Publishing
has a booth on Publishing Island -- 113, 120, 35 and a store on Book Island -- 135, 193, 36. Second Life is virtual world -- a 3-D web platform that some say may be the next internet in that it. I'm excited about it's potential -- mainly as a writer. Checking it out for networking and promotion RL projects.
I have created a guest avatar named Now Neuman -- if you want to log on and take a look, let me know. You need to download the Second Life program and then I can give you a password for Now Neuman -- avatar at large. Or start at the beginning and make your own avatar. You need to download the
Second Life
program.
Second Life
is pretty much an opportunity to experience feeling like an immigrant. I've met educators, a psychologist or two, authors and publishers from all over the place.
Cricket Gears
in front of the
Smarten UP! & Get to the Point Publishing
booth on Publishing Island -- preparing for the SL Book Fair April 25 - 27.
Rough version:



"The Discussion"
This was recorded on the second time through. I love singing it. I'd been working on this section of my novel, finding the switch from editing to working on songs to be a bit jarring, then this song happened. The lyrics arrived spontaneously from the longer story. The footage is just something I put on it so I could put it on YouTube which allows me easy reference during rehearsals. Welcome to my filing cabinet.



Rough version:



"Climb Higher"

Written and recorded on November 23, 2007 (third time through) with one mic and a vocal over-dub. The red room footage was shot by Marilyn Freeman in Olympia, WA in 2004 at Bryce's Barber Shop. The Jean Smith solo performance -- 1993 in Worcester, MA -- I don't know who shot it.

If you told me
if you came to me and told me
you gave it all up

gave it all up
you let it all go
to climb higher

If you came to tell me
you gave it all away
to climb higher
climb higher










Mecca Normal AS220, Providence RI
May 2006

Language
The Message
Dark Side of Maria

********************
Antimatter Film Festival Souvenir Collage -- by Jean Smith
I couldn't get the sound I wanted (a CBC radio interview from a few years ago) to 'work' so I've used a live version of "Maria" -- lyrics are from The Observer CD, but it's a completely different song -- recorded at WMBR and engineered by Nick McCarthy on May 5, 2006. Mecca Normal was on tour -- west coast and northeast -- about 23 shows in 21 days. This radio show was early in the morning in Cambridge, MA after very little sleep, which was about two thirds of the way through a night-after-night sort of touring where I do all the driving and Dave does all the lifting. Not complaining, just saying.

Anyway, we played "The Dark Side of Maria" at the Antimatter Film Festival last weekend -- so that's the connection. After "Maria" there's a slice of Black Wedge radio interview from 1987. There's no big connection for why this is in this film -- other than a sense of history. It's Antimatter's 10th anniversary. The Black Wedge interview goes back 20 years to when Dave and I were beginning our collaboration with like-minded people, namely anti-authoritarian musicians and poets. On the clip, it's mostly poet Norman Nawrocki talking about what we're all doing on this tour together -- up and down the west coast in an old school bus we borrowed from punk band D.O.A. The Black Wedge inclusion in the film intends to express longevity -- touring cultural activists and underground film festivals -- to illuminate beginning points, how things come to be and if you stick with something you care about, and make it your life -- you never know where it may take you and hey, it is a fun time doing it.

************************************

Mecca Normal
performed live to the world premier of
"Naked & Ticklish"
Victoria, BC

I've included the two songs we played
Naked & Ticklish and This Comforting Thing
but these rehearsal versions ran a bit short,
so I added a basically instrumental verison of When You Know
(where Dave and I play guitar).




Naked & Ticklish -- Part One




Naked & Ticklish -- Part Two
*********************************


David has a MySpace page for his graphic novel
which casts light on an obscure event from the 1930s
to magnify the importance of small actions in a larger context.

Article on Mecca Normal in the
Globe and Mail
, Canada's national newspaper, July 1, 2007
Ten Famous Canadians
you've never heard of
Canada's best-kept secrets in the arts
Please click on text, not images.
BUY


Books, t-shirts, artwork, posters, postcards, Janis Zeppelin CD
BuyOlympia.com
BUY
The Observer
CD on
Kill Rock Stars
--
$12

Jean and David at the height of their 20 year creative collaboration.
BUY
Janis Zeppelin
CD $12 -- BuyOlympia.com
The first LP (1986) was on Smarten Up! Records -- Jean & David's label.
Twenty years later, the duo has released a total of 13 albums.
Janis Zeppelin is the twelfth CD
-- four songs recorded at the same session as most of the first album,
covers (Sonny Boy Williamson and Bob Dylan), experimental pieces and
the original (21 minute) version of In January.
Janis Zeppelin is on Smarten Up! Records.

1. Like A Rolling Stone
2. Ain't Goin' Out That Door
3. I Went Away For A While (1984)
4. It's Called Rock 'n Roll (1984)
5. In January (21 min)
6. I Don't Need To Hold Your Hand
7. Pocket Of Scribbly Gums
8. This Is My Summer Vacation
9. I Don't Get It
10. Don't Look In The Mirror
11. War Between the Neighbours
12. Elemental Steamer
BUY
Two Stories
by Jean Smith --
$10
Two scenes from Jean's foray into online dating.
BUY


David Lester's book
The Gruesome Acts of Capitalism

--

$9.95
REVISED SECOND PRINTING

--

available NOW
Preface by Jean Smith.
Royalties go to the Canadian Centre for Victims of Torture
(Tommy Douglas is the guy who got universal medical care going in Canada.)

See more posters of more Inspired Agitators.
BUY
David's
"Actually, I like crap."
T-shirts --
$15
Perfect for seasonal gift-giving. In white and black.
BUY

ART
NEW SERIES by Jean Smith "9-11" April, 2007

"9-11 #4" (above)
tempera on paper unframed 8.5 X 11"
November, 2006
"Lake Cottages in Winter"
acrylic on paper unframed 8.5 X 11"
Lake Cottages in Winter #1 (above) SOLD
More Cottages and 9-11 on
Jean Smith's Paintings
David Lester's Paintings $200 - $500




Jean & David's Art Exhibit Photos






David Lester

photos by Jean Smith

David is compiling Mecca Normal notes, tour diary entries and reviews to be used to organize The History of Mecca Normal -- a DVD project.




Attraction is Ephemeral -- a self-portrait film by Jean Smith. Mecca Normal shots by Marilyn Freeman and Thomas Boettner.


Jean did a series of continuous paintings to make a film for The Caribou & The Oil Pipeline.


The Caribou & the Oil Pipeline -- film by Jean Smith


- Videos -- live LA and Brooklyn 2006 MySpace

- Video The Revival of Cruelty "The Eagle & The Poodle" CD (Matador, 1996)
Back cover photo by Thomas Boettner
What the Heck Fest 2005, Anacortes, WA.

LYRICS
1. I'm Not Into Being the Woman You're With
While You're Looking for the Woman You Want
2. Attraction is Ephemeral
3. I'll Call You
4. To Avoid Pain
5. 1922
6. Fallen Skier
7. His Own Madness
8. The Dark Side of Maria
9. Arsenal
10. The Caribou and the Oil Pipeline
11. The Message
12. The Observer



Free Downloads
-- very early versions of
No Mind's Eye
,
What About the Boy?
and
Family Swan
-- live at Yo Yo A Go Go Festival in the Capitol Theater, Olympia, Washington (July 20, 2001). Thanks Jack DeGuiseppi and Pat Maley for recording.
Related Music / Side Projects
Old Photos
Discography
(in progress -- missing some compilation songs)
How Art & Music Can Change the World
--
Artist Talk and Classroom Presentation
Mecca Normal
Main Site
Jean Smith's Paintings:
http://LitmusPaper.blogspot.com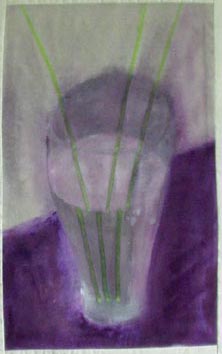 "
Pint Glass
" series in acrylic on cream velvet by
Jean Smith
24 X 36"
$250
"We're Here Now. Everything Is Ours. Too Bad For You."
Acrylic on canvas bo ard by
Jean Smith
. Donated to the Prison Justice Day Art Auction in support of
Books To Prisoners
.
David Lester's Paintings
http://DavidLesterArt.blogspot.com
Conflict #15 (Tension on a Sunday...then music.)
-- acrylic on canvas by David Lester
20" x 24" -- $400
"Politics" #3
-- acrylic on canvas by
David Lester
12 X 12" --
$200
MySpace Pages


Mecca Normal

www.myspace.com/meccanormal


Jean Smith
-- musician -- Jean blogs here.
www.myspace.com/jeansmith


Jean
-- the person
www.myspace.com/jean_smith


David Lester
www.myspace.com/david_lester
The Listener
-- David Lester's graphic novel in progress
www.myspace.com/howartandmusiccanchangetheworld


How Art & Music Can Change the World

www.myspace.com/howartandmusiccanchangetheworld


Manifesto For Receiving

www.myspace.com/manifestoforreceiving


Dot Museum

www.myspace.com/dotmuseum


Jean Smith -- collaborations
www.myspace.com/BookofCommonGestures


Smarten Up! & Get To The Point Records & Publishing

www.myspace.com/smartenup


Horde of Two
-- David Lester (guitar) & Wendy Atkinson (bass)
http://www.myspace.com/wendyampdavid


Transmarquee
-- Jean Smith with Dave Doughman of Swearing at Motorists
www.myspace.com/transmarquee


2 Foot Flame
-- 2 CDs on Matador with NZ based unit -- Jean Smith, Peter Jefferies, Michael Morley
www.myspace.com/2footflame

---------------------------------------


http://mecca_normal.tripod.com


Contact Mecca Normal